Welcome to the Hillsboro Public Library Website
Note: Library Winter Hrs. Mon.-Friday 9:30-5:00 p.m. Tues.-Thurs. 9:30-6 Saturday 9:30-Noon. Effective Labor Day -- June 1.
Also available in presentation mode…
Contents
---
World Vital Records is designed for guests who are either just beginning their family research or who after years of work want to discover more of their past. A massive library with billions of Family History and Genealogy records, and 28 million family trees. Access key collections: U.S. Federal Census images and indexes from 1790 to 1940; military records; birth, marriage and death records; enhanced Social Security Death Index (SSDI) records; millions of newspaper articles. This database has unique and exclusive local and world collections.
---
Check out the library new online catalog at: hillsborolibrary.follettdestiny.com
The first time you visit our catalog, you will be asked to create an account. To create the account, you will need the last name the library card is in and the patron number. Please do not use the P, just the number. If you don't know your patron number, stop by the library to pick up your new library card.
We need to take your picture to be attached to your library account.
Once you are in the catalog you will be able to browse the books and make selections from home. When you place a hold on a book that is available in the library, a staff member will pull the book from the shelf and call you.
Thank you for your support of the Hillsboro Public Library. Cheryl Sale, Director
If you have any questions, please give us a call at 532-3055. Click on the below link to get started today.
We offer computer class on Sunday, evenings from five to 6:30 p.m. Please
use the sidedoor to enter the building.
Click on the above site and see the latest additions to our library catalog.
---
Hillsboro Library joins Lewis and Clark Digital Consortium. Just clik on the Download e-books sign below. Simply install the free software from our Library 2Go website. Check out titles by scrowling down to hillsboro library and enter your pen number given you by the library staff. Coming soon we will offer another source of e-book for our patrons enjoyment.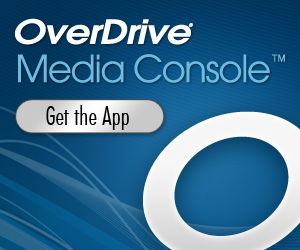 OPEN ENROLLMENT NOW BEING HELD FOR EBOOKS!!!!!!!!!!COME ON IN AND WE WILL BE HAPPY TO SIGN YOU UP!!!!!!!!!!!!!!!!!!!!!!
If you have any question call me (Cheryl)at 532-3055 I will be happy to answer your questions.
---
News now you can also get e-books from